Shop season's on-trend clothes from our new collection
DAILY DEALS & OFFERS
Stay tuned to grab them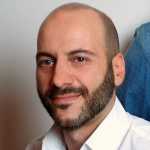 This is the second time I have used Owncraft to manufacture my own design and as with the first time it was a great experience due to the efficiency and speed at which the process flowed. The fabric is always the starting point and I have never been disappointed with the superior quality of the wools available from the Kochar woolen mill. The sampling/development process is probably the quickest I have ever experienced with a manufacturer and all instruction and amendments are always followed to the letter. I am always happy with the quality of make and can trust that with their expertise and experience that I will always receive the standard I require. Great communication and helpful advice is what I can always count on and I trust Owncraft, for me that is an important factor in a working relationship.  I can always feel assured that they have my best interest and needs as a client in the forefront and I appreciate that immensely.
Paul Talarico from Clemente Talarico – Australia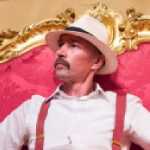 Deepali and her crew have always made sure to deliver up to spec. They are professional all the way. Even though we have been a bit difficult as clients sometimes we have always received great quality and help.
E-F-V – Stockholm/Sweden